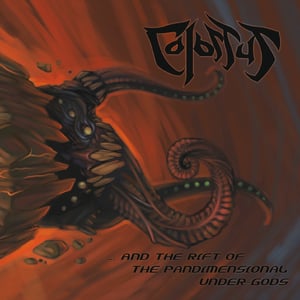 $

15.00
The long awaited re-issue of our debut album "Colossus ...And the Rift of the Pandimensional Under-gods" is finally here thanks to our good friends in Germany, Killer Metal Records!!!
Check out the review here!
Featuring new artwork and 11 blistering tracks of metal majesty:
1. Limit-Break
2. The Message
3. Salamandastron
4. One Was Man
5. Willow
6. Ghostfucker
7. Bubba Zanetti
8. Legends of the Future
9. Hoc'Tel
10. Colossus
11. G.F. Nocturne
Get this limited edition import now!!!